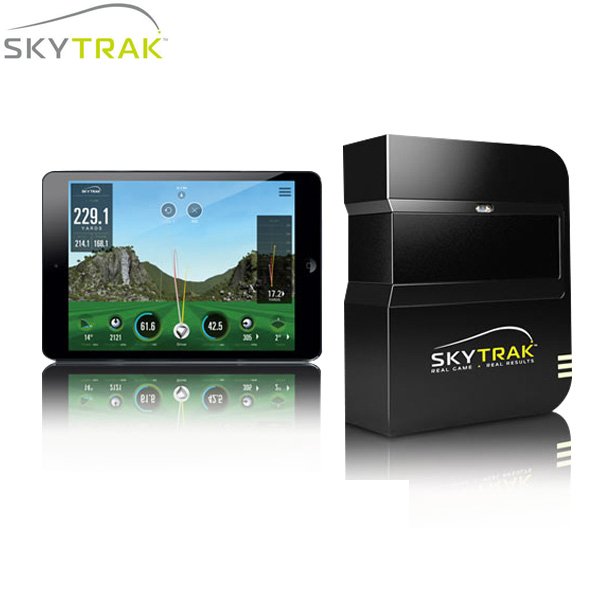 SkyTrak is a camera-based launch monitor that captures high-speed images of the ball immediately after impact. The images captured are used to measure parameters necessary to render shot shape and carry distance.
Your SkyTrak goes where you go. Practice and play rain or shine, 365 days a year, in the comfort of your home — even in limited space. Place a ball on a hitting mat or level ground and swing away.
SkyTrak enables you to input a series of desired variables and environmental factors such as weather and course conditions. This helps simulate real world golf and provides more accurate shot analysis.
SkyTrak accurately captures, displays and contrasts your ball flight data. Key measurement parameters include: ball speed, launch angle, side spin, back spin, side spin, side angle and more.
The system is embedded with its own rechargeable battery and serves as its own Wi-Fi hotspot so it can operate with no wires, cables or tethering. Connect wirelessly to a device and generate launch data in seconds.
Add on a simulation package and enjoy a realistic golf course experience at home, using your own clubs and balls. Available for iOS or PC, simulation puts you on the green of the world's most famous courses.